From the relaxing to heart pumping there is a myriad of things you can do whilst visiting the Freycinet Peninsula. Bushwalking, sea kayaking, scenic flights....the opportunities to get outdoors are endless. There is a great collection of paid guided activities, or plenty of things you can do on your own. Simply taking a walk on one of our spectacular beaches will take your breath away, and you may even have it yourself! More info
Big Pete's Seats
Located at Coles Bay we specialise in pick-ups and drop off's in and around the Freycinet Peninsula and Coles Bay. Depending on location, prices vary from $10 to $50 pp one way. Also available for 4 hour hire, at $550 or 7hour hire at $750.
Freycinet Golf Club
Freycinet Golf Club is located on the Freycinet Peninsula, 6.5 kilometres west of Coles Bay, Tasmania. Sitting at the foot of the granite mountains know as the Hazards on the edge of the world renowned Freycinet National Park and Wineglass Bay.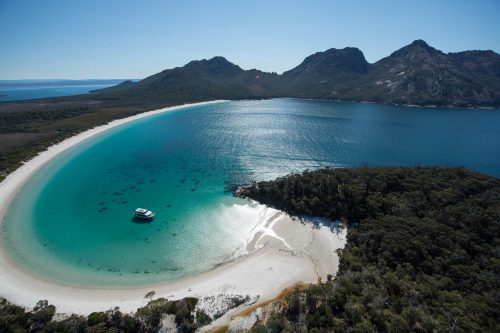 Wineglass Bay Cruises
Wineglass Bay Cruises is a 4½ hour cruise of the waterways surrounding Freycinet National Park from Coles Bay to Wineglass Bay on Tasmania's East Coast.
Coles Bay Community Centre
We have two Tennis Courts that are free of charge (no booking required), we have a basketball hoop, playground, fitness circuit, mini skate park, electric BBQ, public toilets, boat trailer parking & Hall for hire.
Freycinet Paddle Boards
Explore the Freycinet Peninsula's crystal clear waters, beaches, hiking and camping through outdoor activities. Outdoor Equipment Hire – Stand-Up Paddle-boards, Surfing Equipment, Wetsuits, Snorkelling Gear, Camping and Hiking Equipment, Sit-On-Top Kayaks, Fishing and Beach Accessories. Freycinet Paddle Boards (Ph: 0474 795 813)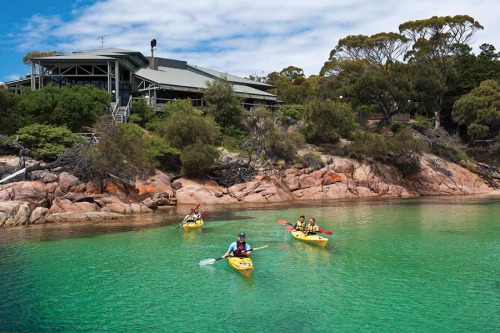 Freycinet Adventures
Freycinet Paddle is offer ward winning guided sea kayaking tours into Freycinet National Park. Tours depart daily year round. No experience required.
Freycinet National Park
Around the world, National Parks have been created to preserve truly magical places and there's no doubt Freycinet National Park holds its own on the world scene. Freycinet National Park has a magic all of its own its iconic, memorable and breathtaking. Some of the Iconic places to visit in our National Park are Wineglass Bay, Honeymoon Bay, Cape Tourville, Friendly Beaches, Bluestone Bay, Sleepy Bay Mount Amos to name a few.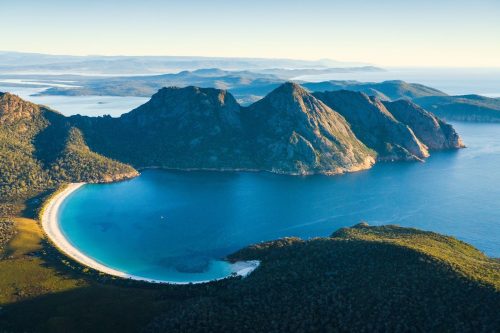 Freycinet Experience Walk
A four-day guided walk covering the entire length of the Freycinet Peninsula on Tasmania's East Coast, including the iconic Wineglass Bay.
Freycinet Aqua Taxi
Take the Aqua Taxi into the heart of Freycinet National Park. One way or return fares from Coles Bay to Hazards Beach (short flat walk to Wineglass Bay), Cooks Beach and Schouten Island
Freycinet Paintball
Freycinet Paintball is Tasmania's newest paintball field, located on the Freycinet Peninsula on the beautiful East Coast. Gelball is now available for kids as well. Our aim is to provide an exhilarating, adrenalin-fuelled experience in a safe and natural environment.
The Long Lunch Wine Tour Co.
Taste your way through Freycinet! The ultimate local wine and food experience Afternoon tours from $130pp, Lunch tours $180 and private tours and charters . Don't miss out ...book now !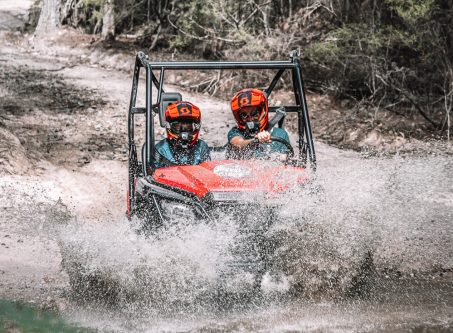 ALL4 // All Terrain Tours – Freycinet
Experience ALL4's unique blend of fun and adventure as you enjoy exhilarating riding, scenic lookouts and hidden destinations in Freycinet National Park.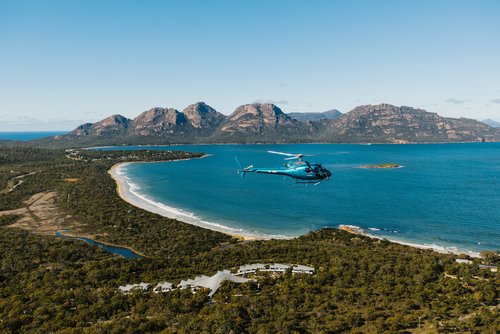 Tasmanian Air Tours
TASMANIAN AIR TOURS AND EXPERIENCES Create life long memories on a special flight with Tasmanian Air Tours. Departing from friendly beaches, experience the magic of the east coast & wineglass bay from the sky.